Hello
I am Andrew, the Small Business Strategist and Nav-biz.com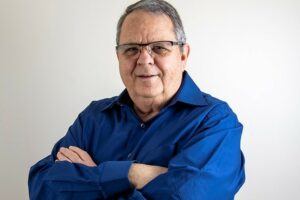 WHY THIS SITE
This website offers valuable resources to help small business owners and entrepreneurs increase profitability.
With over 20 years of experience working with businesses of all sizes, including small, medium, and large enterprises,
I have developed a deep appreciation for the hard work and dedication of small business owners and entrepreneurs.
They are the backbone of any community and country, and I am passionate about supporting their success.
Resource
---
I specialize in Transportation and work with small companies to simplify their shipping needs in North America and worldwide.
Many of these businesses struggle with the complex rules and regulations that carriers and service providers impose.
My role is to guide them through this maze efficiently and effectively so they can focus on running their business.
Additionally, I offer services that protect business owners and Senior Managers from potential losses due to Cybercrime and unforeseen legal liabilities. And unexpected legal liabilities.
What you will find

These are all areas that affect the business' Profitability; I offer a Free 1-hour Strategy session where we can discover where the company is struggling and help the find a way to correct the situation.
Owners or Management can book the Free Strategy session here
Let's get together and Grow!
Andrew White
Email andrew@nav-biz.com
http://nav-biz.com
Tell 604 807 1667
Skype: Navpres