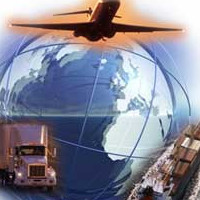 Throughout my career,
I have had the pleasure of working alongside small business entrepreneurs.
My expertise lies in helping companies ship their products globally, a field I have dedicated most of my professional life to.
Many of these businesses began as home-based operations and grew to become medium to large-sized enterprises.
Speaking Languages
International shipping can be overwhelming, especially when it comes to customs regulations.
Smaller businesses may struggle to navigate these complex requirements, but larger companies may not prioritize their inquiries.
As someone with shipping industry experience,
I saw the need for an interpreter and guide to help businesses succeed.
I developed a comprehensive shipping program that provides small businesses with discounts and expertise typically reserved for larger corporations, saving them time and money in international trade.
Yucan contact me for a Free 1hour freight strategy session that will provide a clear picture so you can grow your business.
Contact Andrew@nav-biz.com or call 607 807 1667 700- 500pm PDT.