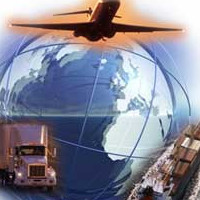 I have spent most of my Professional life working with companies helping ship their products worldwide.
Many started as a home business. It is
They grew from one-person enterprises to medium-size businesses, and some have grown too large companies.
Andrew, we are starting this business, and now we want to manufacture this product.
Where do we get supplies, and how to get them here.
Speaking Languages
In the international Freight/ Shipping business, they were soon bewildered by all the steps required for Shipping.
One area of concern is Customs Regulations. Commercial trade is mammoth worldwide and has been going since the beginning of time. The customs and trade agreements are varied and Complicated for every country.
The Owner and staff would call a busy Customs broker looking for information.
They would be faced with the whole new language of regulations, legal documentation requirements, Duty and tax rates
More prominent established companies are busy, and small inquires are usually handled the best they can
they do their best, but they can't spend the time to give information pertinent to the Smal business start-up, but if they the Company establishes that it is not going to be a large importer, they would only spend so much time
Their expertise is vital to importers but tough to get, and they would need this service, but they were confused
I was not a customs broker, but I could speak their language and then translate for the business.
I realized that my role needed to be an Interpreter and guidance person. in the entire shipping process
I started in the industry working for a customs broker. I learned to speak their language.
I developed more expertise in all modes of Shipping around the world
The results are that when Small businesses contact me,
I Quickly designed a Comprehensive shipping program that gave them access to Big Business discounts and Expertise worldwide, Saving time and money
Expert at Everything- What business do you want to be in
In the start-up stage and throughout the business life, The Owner is expected to expert in everything
When I started my freight brokerage business. I was on the same bandwagon
. I soon discovered I was not an expert at much. And woefully unprepared to deal with Other issues.
Communication Computers Internet Banking Government regulations Accounting programs leases Rental agreements Company/ Personal liability to name a few
I did what most do and did my research.
This soon became very confusing and time-consuming
Often it came down to the confusing languages and how they applied to my business, i began to ask the question, what business am
I was using the DIY to save money but in the long run, it cost me a lot of money
DIY vs Buying Services
The best way i know to evaluate when to buy service and when to look at doing it yourself is by
One look at the issues complexity
2. Will it saves time and money or prevent loss
3 Will the service create income, and how long it will be to implement
4. What is the learning curve in time.
Let us look at accounting.
This is usually the area the most businesses don't want to pay close enough attention especially in the start-up phase Excel Sheets and miniature versions of inexpensive Quick software programs to get them started>
Setting up a proper accounting system can be complicated but crucial to the long-term viability of the business it is required if there are employees or the business Income tax and Gst
The system needs to be set up with the CRA in mind. It is for the Owner and the business and for collecting sales tax. if applicable. Banks may also require reports, and they insist they be in formats.
Many businesses find themselves in trouble with government authorities after the first year. Having a proper system makes any inquiries go much smoother Set your system up with expertise. and it will save you hours of clean up and money down the road
You cannot hide from these agencies.


Data entry billing and payable can be done by the Owner as long as the person follows the accounting system.
I can say from experience this will soon suffer as the business gets busier.
Long hours during the day eventually cause this side to be put off. It leads to slow billing and payments to Vendors.
I recommend f to enlist with qualified Bookkeeping/ accounting service at the beginning of your business or any time you find you are growing. There are Virtual accounting services now.
All of the transactions and conferences are done online
Think about future growth. If you are the driver of the success of the business, you cant be wearing too many hats
Marketing and Online Presence
This is a large area y that needs to have scrutiny.
I have built my own web sites updated blog posts, arranged online purchasing
It would help if you enlisted expertise in this area that is specific to your business,
This is a time-consuming place and can sap creative business time quickly.
If you decide on a large online presence, it will take time to develop, and then after it is up, you need to maintain it
If you choose to do this on you own, there many online sites you choose from.
I would recommend Wealthy Affiliates as they specialize in helping businesses develop websites and have a built-in technical support team that you can get training in any area
One suggestion here is to create what you need in a marketing plan todo
Develop a vision for the business and tell the Marketing companies what you see. T
his will give them direction and content to work on
You may have to pay for the expertise to develop your plans quickly and efficiently.
Just building a website will not develop your vision.
Legal Consultation
This area is one of the most overlooked areas, and I average costs of lawyers run 200- 400 per hour h
The problem can be doing business set up, and Government Regulation language is so complicated but like Accounting can have a significant effect on a business.
Lawyers are usually particular in their practice.
Often, business owners get referrals to lawyers who may or may not have the expertise they need. Lawyers who specialize in Mortgages don't have the expertise to deal with Employee issues as an example
Legal Consultation can be required in a business
Contracts are required
Employee relations and standards are affected
Reciviebales issues
Federal-Provincial and Municipal Government agencies
The liability of the business is in question.
Quite frankly, a business with employees require that lawyers be involved in some way with hourly costs of $300 to $400 just for Consultation
There are Alternative services now that can help to protect your business at affordable Monthly rates see below
Small business relates to small business.
Everybody who is in the business to make a profit.
Large, established companies are the same.
Networking with companies who are experienced with Small to Medium business can be real benefit,
At Navbizservices.com, I provide a suite of services for business
Owner and senior management are designed to work Proactively to provide the business with the expertise they need.
There are many topics here if you would like to chat on any
email andrew@nav-biz.com
or call /text 604 807 1667